We secure data and critical communications in a connected world
The world is becoming increasingly connected. Organizations in a variety of industries are using the capabilities of smart technology (IoT) and data to operate more efficiently. This makes it more important than ever to handle data and communications in a secure way. Many times, this can be life- or business-critical and failure is not an option. Life, property, vital societal functions and large values depend on safe and secure data and communications solutions – solutions you can depend on 24/7.
This is where AddSecure makes a difference. With our experience and expertise, paired with premium solutions and services, we make it safe and easy for connected devices to transfer data and to communicate with each other – in alarms, buildings, power grids, trucks and much more.
We secure data and critical communications in a connected world. Making it both safe and smart.
We help our customers contribute to a safer and smarter world
At AddSecure, we see it as our mission to help make the world safer and smarter. We serve over 50 000 business customers and partners around Europe with premium solutions for secure critical communications and data.
Our customers operate in the security and safety industry, in building security and automation, in digital care, in transport and logistics, in utilities and smart cities and more. We provide them with smart, secure and reliable solutions within Smart Alarms, Smart Care,  Smart Grids, Smart Rescue, Smart Surveillance and Smart Transport.
Our history
AddSecure has developed and marketed secure critical communications solutions since the early 70's. With our origins in the largest Nordic telecoms and security companies, we have unique knowledge and competence within wireless alarm communications and security, and we have developed cloud-based solutions for critical communications since the millennium. We were actually the first company in Scandinavia to be approved by banks for alarm solutions based on mobile communications.
This heritage serves us well. Today, we are no longer only securing communications for alarms. Through innovation and visionary mergers with leading companies across Europe, we are also solving challenges in a wide variety of fields, such as public safety, transportation, utilities and more.
By offering smart and secure solutions for data and critical communications, we are at the epicentre of the needs of a smart world where everything will be connected. The journey has only begun.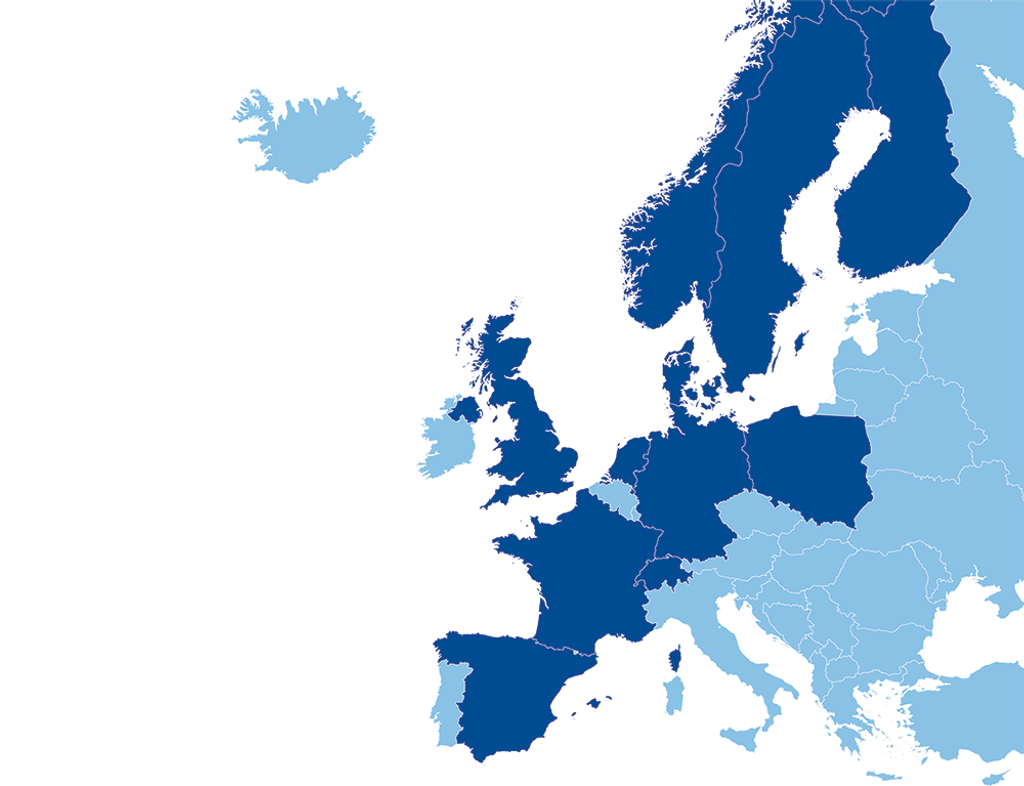 The Nordics, Europe and beyond
AddSecure is a fast-growing business. Our home markets have always been the Nordics, and with our continued focus on growth, we are now also established in Australia, BeNeLux, France, Germany, Italy, Poland, Spain, Switzerland, the United Kingdom and the US. Today we are more than 900 employees of different nationalities. Our headquarters is in Sweden and we have regional offices as well as a network of distributors around Europe.
See all our offices here